Transform your home. Create extraordinary landscapes with SealAll
At SealAll, we are driven by an ambition to help homeowners unleash their imaginations, and experience a new, elevated life at home — pushing the boundaries of what's possible.
With an acute appreciation for how exceptional design affects us, we go beyond shaping your landscape — we shape your lifestyle.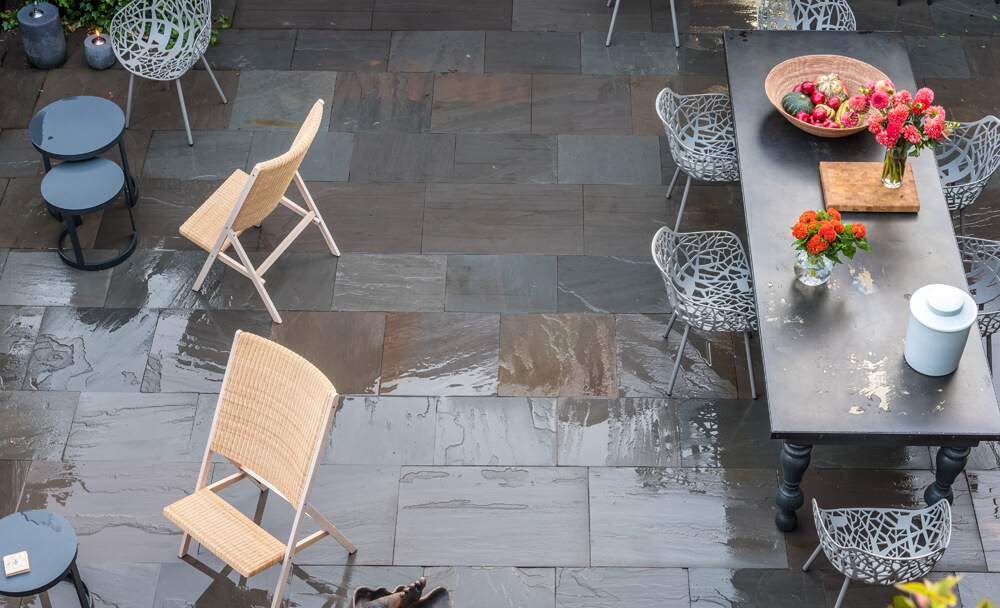 Why landscape your property? The benefits:
Here are the most obvious benefits of landscaping your property: It increases the value of your property and makes it more attractive to prospective investors and buyers; minimizes heating and cooling costs; eco-friendly: Reduces storm water runoff reducing local flooding; and, helps you control temperature extremes, you can stay cooler in summer and warmer in winter.
Plus, you can control erosion, reducing in loss of soils in waterways. For all occupants, it creates a healthier home by filtering pollutants and providing cleaner air. In addition, it creates green buffer zones to increase the livability of your neighbourhood community.
Elevate your standards.
At SealAll, we pride ourselves on our ability to make the design and build process of your landscape project an enjoyable and luxurious customer experience. Once you meet with Danny, our highly knowledgeable staff works with you at every step of the process to create a landscape that expresses your individuality. Our designs are thoughtful, sophisticated, and of the highest quality standards in the industry. We design enrich your life.
Go beyond the ordinary
When we design your landscape, the ordinary becomes extraordinary. Once you've agreed upon a design concept and selected your materials, our extraordinary team turns your dream into a reality. Once the design and build are complete, you can have peace of mind knowing that we offer full-service maintenance on anything that we've built.
Transform your outdoor space into an outdoor living experience with SealAll.
SealAll has been creating exceptional landscapes and providing quality maintenance services in Toronto, Mississauga, Brampton, Richmond Hill, Markham, North York, Etobicoke and the Greater Toronto area. With a focus on detail and design, we take great pride in the quality, innovation, and longevity of our work.