Expert driveway sealing services in Toronto
With a variety of Driveway Sealing Services, SealAll offers the best value, professionalism and workmanship in Toronto. Some of our unique services include grinding, stripping, staining, concrete interlocking and more. We are also trusted experts in interlock, asphalt, flagstone, and concrete. We'll help you choose the best combination of materials to best suit your needs.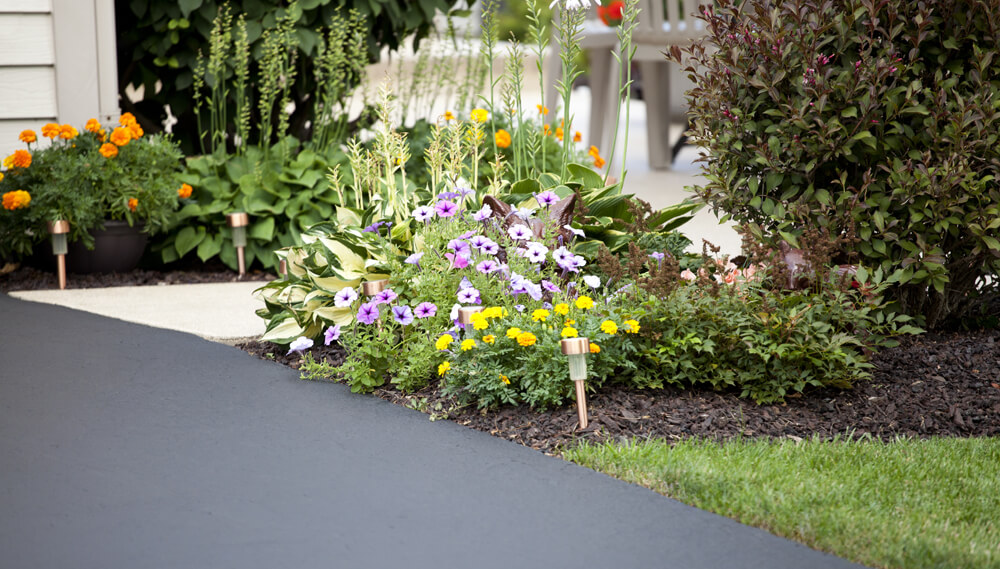 Why driveway sealing? the benefits
It goes without saying that driveway sealing can extend the life of your asphalt driveway.

Driveway sealing safeguards it from rain, snow, and especially water overflow. The asphalt sealing covers small cracks and prevents water from damaging your driveway. Sealing functions like a sunblock by preventing harmful UV rays from aging asphalt. Plus, the seal acts as a protective barrier from gasoline, oil spills and other contaminants. Sealing also increases durability as can withstand pressure from wear and tear. It is also more affordable than replacing asphalt and thus saving you a lot of money.
The most competitive prices in the Greater Toronto Area to seal your driveway
We offer quality workmanship and materials at the most competitive prices in Toronto and the Greater Toronto Area. With over 20 years of experience, SealAll is trusted for beautifully finished projects at an incredible value. We guarantee competitive prices paired with masterful work, to result in complete customer satisfaction.
Your first reliable choice for Toronto driveway cleaning
For over a decade, SealAll has been transforming properties with beautiful, professional results in driveway sealing. We work to help clients build their dream gardens and grounds, from inspiration and planning to design and construction. To do this, we offer a full range of services, including pressure washing, interlock sealing, interlock repairs, concrete sealing, natural stone and more.
Professional and courteous installers
At SealAll, we specialize in making your visions for your home come to life. We work professionally and in a courteous manner. Every driveway, walkway, and patio that we create is completed with the utmost attention to detail and industry standards to ensure that the finished product can be enjoyed for years to come.
We have built our reputation in the field through satisfied customers and quality workmanship.
We are here to help you optimize the curb appeal of your home and to increase the value of your property. For over 20 years, our qualified professionals at SealAll continue to transform the look of Toronto homes and businesses. Now it's your turn.